Before and After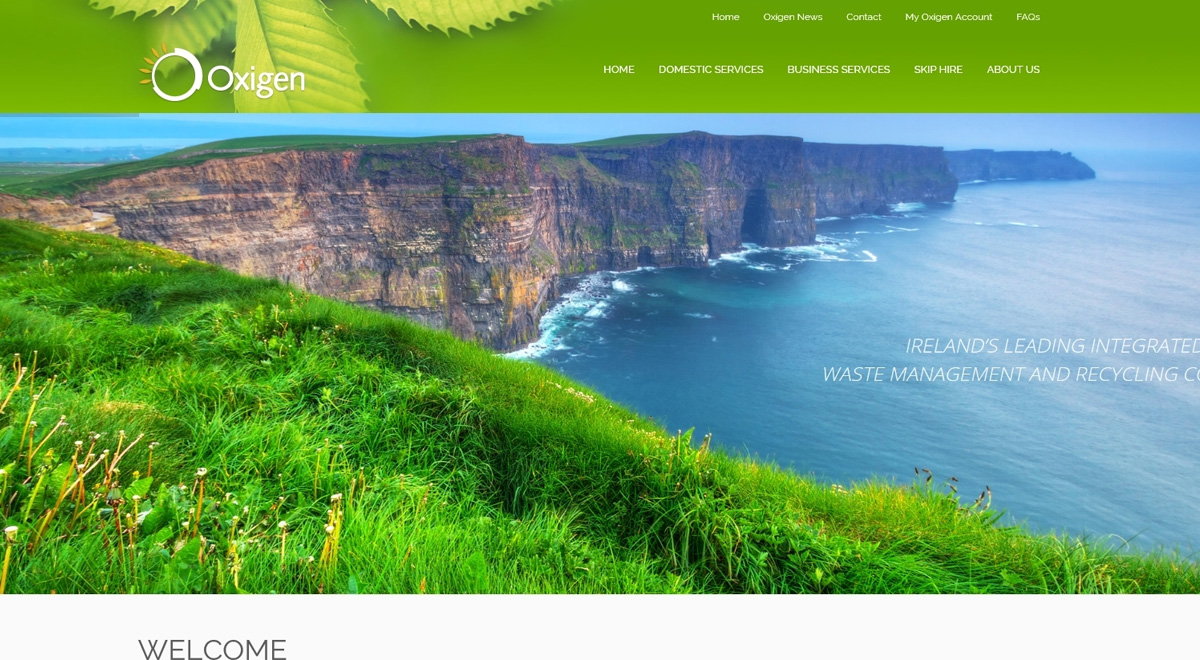 Built a great site which our customers appreciate
When we decided to improve our online presence and customer experience, Willows Consulting stepped in with some great ideas. From Day 1, they looked after our business requirements and built a great site which our customers appreciate. Hooking into our CRM was effortless and allows our customers to manage every aspect of their account."
Oxigen. Dublin, Ireland
Customer area has to be 100% mobile enabled. The website has to incorporate all the best practices found on international utility websites.
The customer experience has to be top class from a UX and ease of use point of view on mobile mostly then tablet and then on desktop.
The website is also required to link in with the new Dataset Domestic Waste Management system.
Customers must be able to see their accounts online, topup and make enquiries from their mobile phones. All user interfaces must be to an excellent UX standard.
Huge numbers of support calls on account queries and payments had to stop and be pushed back to the customer.
Automated topup also cut down on the need for customers to login to make payments when their credit was low.
Bins are not pretty but on this site the customer has to be made feel they are looking after the environment and making ireland look beautiful in the process.
Project Details
PROJECT TYPE
Ecommerce Redesign and Integration