Hi Sean,
It was a pleasure working on the project with you and your team. Thank you for your expertise and your patience. I'm delighted with the site and hopefully we can now keep working on building and improving it over the coming months. The NGI finally has an online site to be proud of.
L Furlong, 
Retail and Publications Manager
National Gallery of Ireland
National Gallery of Ireland
Before and After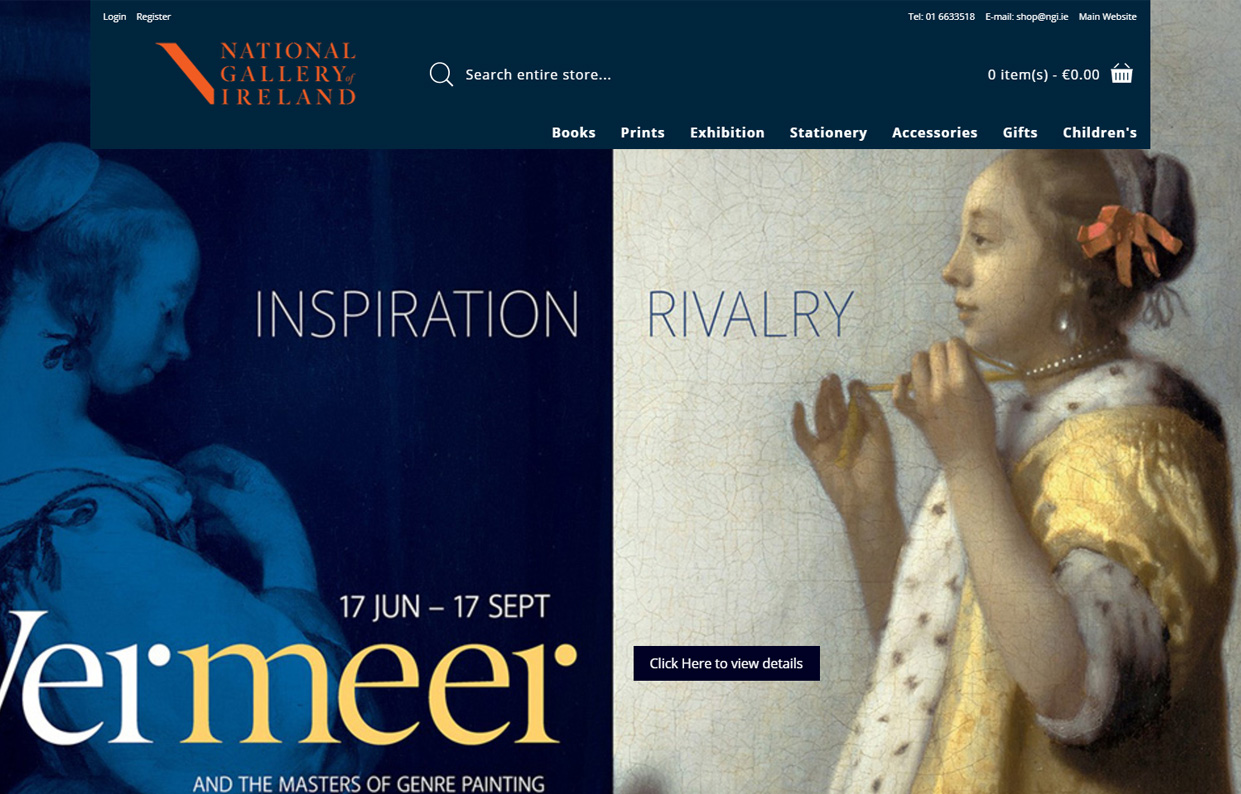 National Gallery of Ireland. Dublin, Ireland
Our brand represents our organisation and beliefs – it is the public face of who we are, why we exist and what we stand for. It influences how we behave, the experiences we create, the services we provide and is a common unifying thread that connects everyone who works and partners with us.
Project Details
CLIENT
National Gallery of Ireland