Have you taken delivery of a Joomla site, or inherited it and now are being asked to update it?  Get the most from your Joomla site with our joomla training courses.
We have been providing joomla courses to many corporate clients since 2005. Our trainers are all working on Joomla on a daily basis.
Courses can be tailor made for your specific requirements, or can take the form of a workshop. This is ideal for site owners who need to update their sites and do not need to know how to install their installations.
We also provide a traditional class based training. Our class is based training topics are listed below.
Versions catered for :  Joomla 1.0, 1.5, 1.6, 1.7, 2.5+, 3.+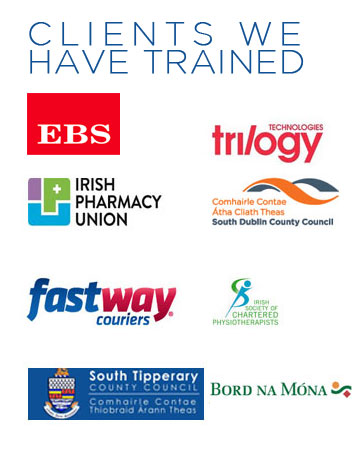 A sample of our courses. Remember we can tailor the course to suit your requirements.
Our 1/2 Day Course covers the following topics:
Overview of joomla architecture
Create, edit, delete, and publish content
Insert images and media to content
Manage menu items, create, edit, delete
How modules work
Create a module
How to add maps to your site
Secure your site from outside interference
Site backup
Manage users
User Permissions
Our Full Day Course also includes:
Install modules
Create you own modules
Install components
Install new templates
Create your own templates
Change your editor
A guide to common components
Contact Forms
Link management
Ecommerce
Forms
Estate Agent Listing
Classified ads
Banner Management
Directory Building
Learning Management Systems
Docman
Upgrading your site to the latest version
Security
Advanced Users Course includes:
Onsite SEO Tips
Search Engine Friendly site building
Building Custom Modules
Building Custom Components
Building Custom Templates
Build your own joomla site in 2 days
:
In this course you build your site with our joomla engineers. This is a 1 to 1 course, you will have a fully functioning website ready to publish.
Includes :
hosting, email and domain setup
joomla installation
joomla template of your choice with optional mobile themes
insertion of logos and branding colors
site map creation
content insertion
image editing
contact pages
google maps insertion
social media linkups
SEO friendly pages
gallery installation
online store installation ( paypal account validated to recieve payments required to be pre-setup.
after the course the site is owned by you, you are able to edit any part of the site.
introduction to JED and available extensions you may wish to add to your site later.
Pre-requisites :
All content edited and images required are presented formatted on day 1 of the course.
Content limits up to 10 pages, 30 images in a gallery, 5 items in online store with images, prices, shipping rates and tax rates. ( depending on the size of the content there may be time for more content to be added )
Images being used are royalty paid or are owned by you.
Logos are in JPG or PNG format.
Domain name to be used is available to register.
Cost does not include hosting or domain name registration. These can be purchased at the course.
Call now for a pricing 01 5242100  or fill out our form.