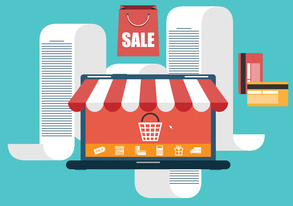 If you are considering setting up or redeveloping your ecommerce / online store, our ecommerce startup guide is intended to cover all the important questions you need to address. It is intended to prevent you from making painful expensive mistakes that others have made. It also gives you the best start you can get. The setup guide will help you and get the most from your online selling channel from the start.
This guide is developed from our experience developing ecommerce since 2002. We have seen the all the pitfalls and mistakes. We keep updating our content every time we uncover a new mistake buy a client.  The time you spend reading this guide is time and money saved.
Like a good carpenter we you should "measure twice and cut once". In the ecommerce world this means spending  time reading and collecting information about platforms, your selling model, studying competitors and making a solid financial business plan. Our ecommerce guide has all these items covered.
Ecommerce Setup Sections.

Get your free eCommerce setup guide provided by us. Simply fill out the form and we will get back to you!