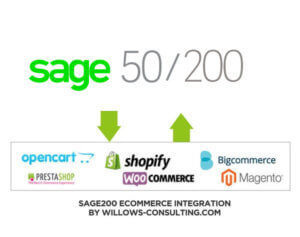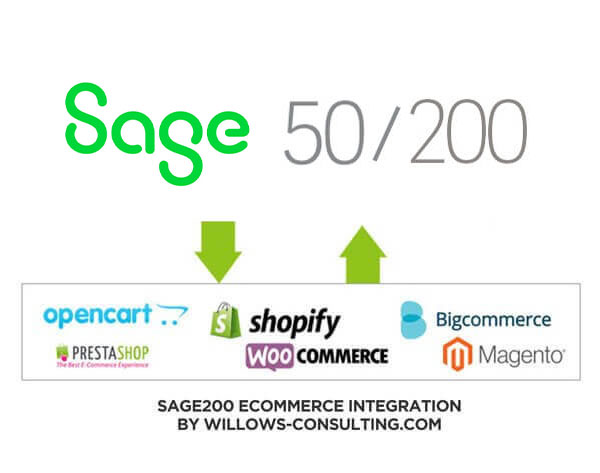 We link Sage50 ( uk edition ) to BigCommerce.
This is suitable for retail setups.
B2B setups are subject to how the pricing structure is setup in sage.
Synchronisation of
prices from sage to BigCommerce
stock levels from sage to BigCommerce
orders from BigCommerce to  sage ( option to allocate stock immediately or later. )
Exceptions  :  Sage50 does not have a method of posting a coupon or discount code at order level so this is a limitation – usually these orders are set aside for manual reconciliation.
Stock levels and Prices should be 100% accurate before embarking on this project.
All integrations require some custom works. Avoid solution providers who give a "plugin" that does everything.  This is not possible as everyone runs sage 50 slightly different, be it the right or wrong way they have their way. Your integration is no use if it cannot fit your way.  This is what we are good at in Willows Consulting. Making sure the solution works for your way.