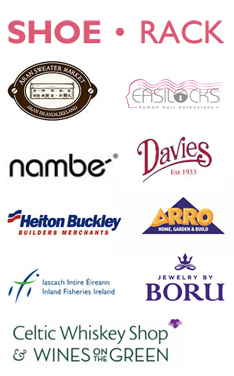 We have been designing for Ecommerce websites since 2002. We have an award winning ecommerce team to deliver and support your ecommerce site. Our experience and specialization in this field makes us a valuable choice for any organisation or company.
Successful ecommerce website design relies on an experienced ecommerce designers.
Beautiful sites convert better and give a higher transaction value per sale. The follow items are essential for a successful ecommerce website design.
1. layout and presentation of product.
2. a smooth checkout process.
3. fast loading pages.
4. fast delivery of product (this is up to you ! ) .
Trends come and go but always the neat clear and informative presentation of product using good quality images win the customer with confidence.
Our Ecommerce approach
When we implement ecommerce sites we have the user experience in mind always. It is our customers customer we are focused on. Selling online is a beauty contest. If your site is ugly then you do not get the best result. We collaborate with our customer and our customer's customer so as to ensure the end result is going to convert. Stage 1 is requirments gathering, meeting your customers, wireframing a design. Stage 2 is applying a look feel to the selected wireframe. Stage 3 is plugging in payments and shipping. Stage 4 is inserting the content, this can be done either by your or us. Stage 5 is testing and putting you site live.

Beautiful ecommerce converts
If your ecommerce site is beautiful and well presented, easy to use then it is referred to by customers and wins new business.
We offer clients pre-built layouts and bespoke layouts according to their requirements and budget. You can bring your favorite graphic designer onto our ecommerce projects to collaborate.
All our ecommerce sites we deliver use responsive design meaning they display across all devices in easy to use formats.
Future proof your ecommerce
We have a library of over 10,000 addons for ecommerce so we can make it suit your business model exactly as you require. We also develop bespoke addons to suit your business model perfectly. Truth be told all ecommerce sites are different just like all high street stores are different. A one size fits all approach is a recipe for failure. To sell online you have to stand out and this cannot be acheived using a standard ecommerce website.
Are you an ecommerce start up ?
If you need help, more information just call us today on +35315242100 for a chat or fill our contact form.
We love to talk ecommerce. Some say we never shut up !
Read our ecommerce start up guide here, we are adding to it every month.
Read our Irish ecommerce blog here
Look at our portfolio of ecommerce website design