Google Core Update 2018 the story so far.
Google on March 7th started rolling out a huge update on their search results.  Reports of it are still rolling out on March 20th are still surfacing. SEO engineers are baffled and finding it difficult to see patterns.
Why does Google Update the search engine ?
They have done this in the past to weed out smart SEO's and to reset the playing field so as quality sites and content surface to the top again. Its all about relevant search results. Once the results are no longer relevant the users will use other search engines.
Whats the fuss about ?
This time it looks like google is prioritizing and promoting their services which are paid over the organic rankings. They have always done this with paid ads except this time there are reports that some search terms are resulting in ads, google shopping and business directory listings and nothing else. This means the gap for organic SEO has been narrowed considerably in most cases and removed in others.  This means e commerce SEO is a very narrow space to maximize and the competition is more concentrated.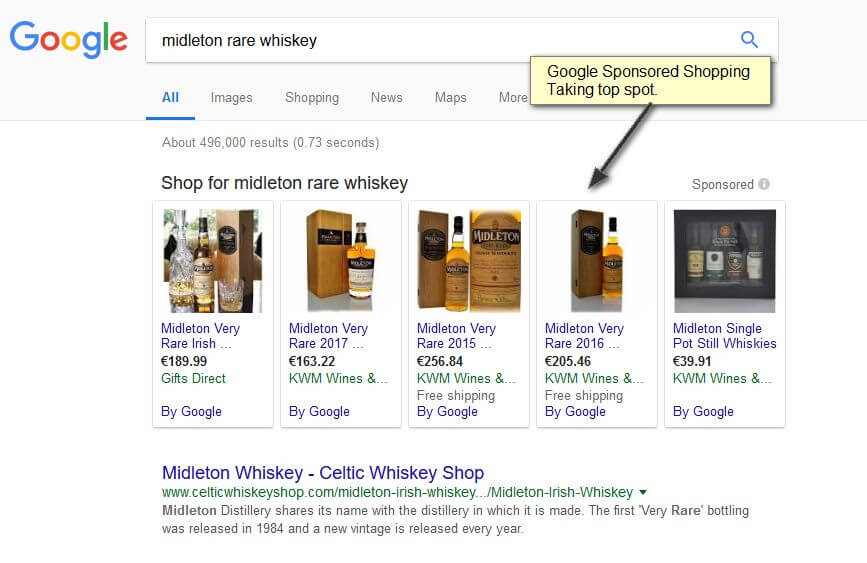 Example of Google's Shopping Push.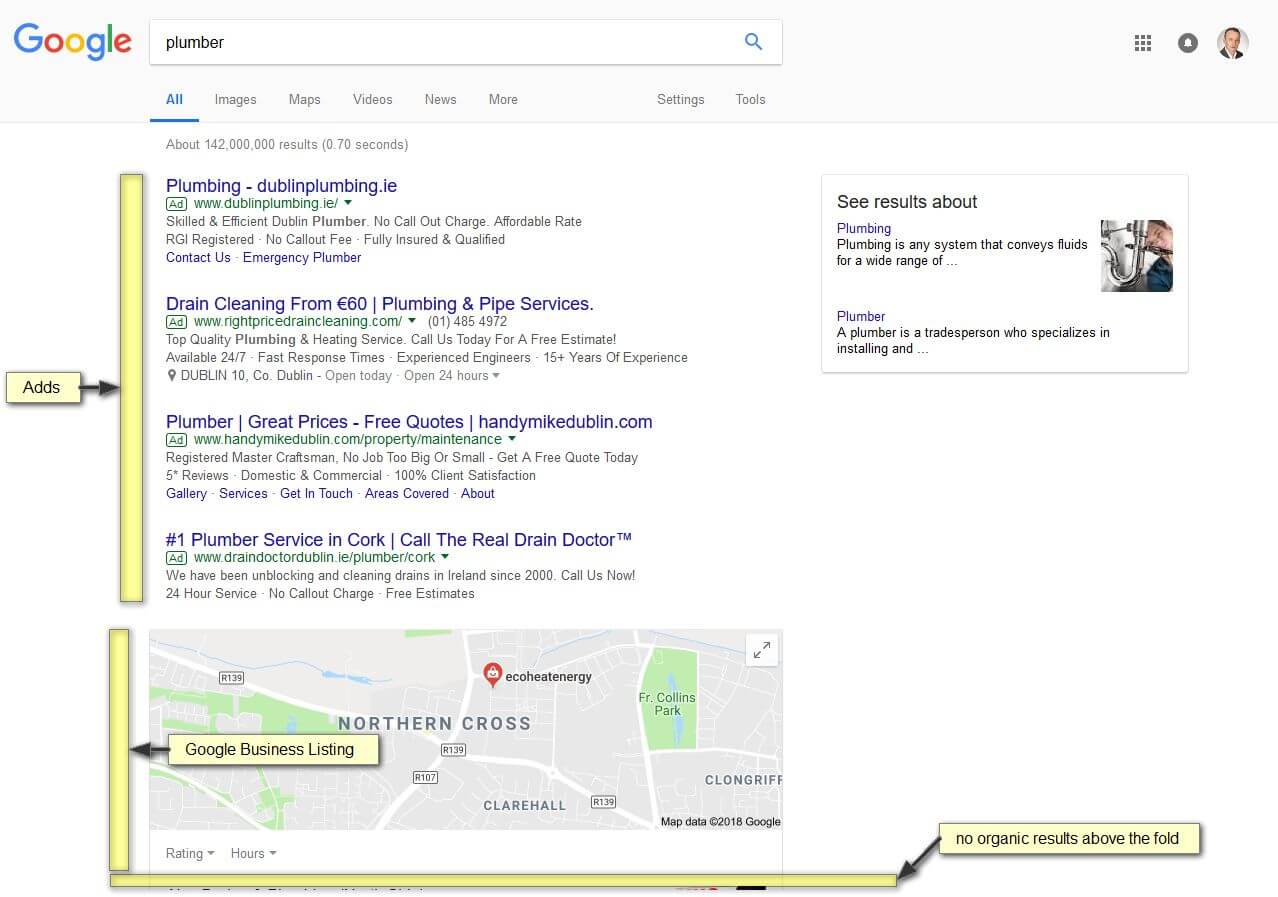 Example of organic results below the fold for search term "Plumber"
What you see in your search results is not what everyone else sees.
Search is becoming more personalized. Location data, previous search history and reading patterns are taken into account when searching. Your results will not be the same as the results of another person in the same room. Even searching incognito to see the organic result is difficult because the network and the ip address give a lot of information to Google about your location and what you are likely doing given the day and the time of the day. These examples above are for me done on a Tuesday morning. Results will be different tonight and on the weekend.
Googles Anglo Core Update Summary
Its about content quality.
Zero Search Engine Results for some queries
Emphasis more on Local Search Results.
Google Business Listings are becoming more important with more fields to fill.
Product Pages are dropping in favor of Google Shopping results in SERP
Technical on page SEO quality score has to be 90+%
Mobile speed is very important
Possibly the biggest update ever
Rich Snippets are important for your high ranking pages
How to spot if you are affected.
Access your google analytics and examine the traffic post March 8th compared with the year before.  If you see a drop in traffic then drill into the individual landing pages to see what pages are have a fall off in traffic.
Here are some dashboards that you can apply to your analytics account to help you spot the differences.
Google Content Performance Dashboard
You can also use Semrush.com to see if there is an overall drop in traffic related to the google update.
Another excellent tool we use is Panguin Tool to see if your site has been hit by a Google Update. This allows you to pin point which update affected your traffic on your site.
What you should do
Contact your ecommerce SEO Company provider and get some reports of traffic from the last month to see how it has affected you.
If you are affected in traffic and revenue create a plan quickly.
If you have fallen off the search results to page 10 employ these old school business lead generation tactics that are Google proof.

Network ( publish good quality content )
Start a conversation ( reply to all social media reach outs )
Build trust ( keep in contact with updates and news )
Be honest ( if its not suitable for your client or not going to work, say so )
Get an understanding of your clients requirements ( suitable solutions provide results )
Win your customers loyalty ( they keep coming back to you )
Referral ( your loyal customers refer you to their business networks )
Get Feedback ( build on genuine ratings )
Some other reading.
More Zero Results spotted as a result of the recent google update