Before and After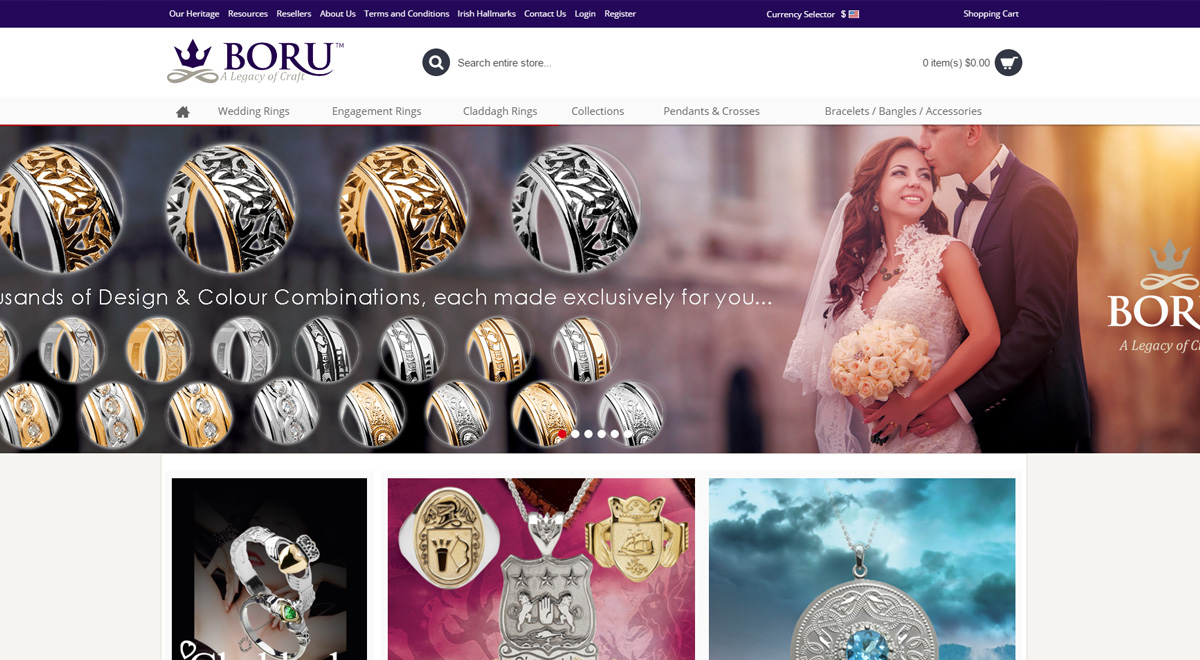 Exceptional response times
We approached Willows Consulting to design our online jewellery store. We found Willows Consulting to be the most professional of all the Web design companies we had approached. Willows Consulting delivered our online shop on time, with no unexpected additional costs. Thanks to Willows, we achieved our goal of delivering a comprehensive, easy to use online shop.

Excellent customer service with the experience to cater for any additional requirements we need and with exceptional response times in implementing any changes means we can keep ahead of our competitors. For a complete Web service we would highly recommend Willows Consulting.
Boru Jewelry, Ireland
B2B / B2C hybrid website that looks well on mobile.
The customer experience has to be top class from a UX and ease of use point of view on mobile mostly then tablet and then on desktop.
The product setup is complex with up to 4 dimensions in ring sizes and layouts. Metal, Size, Stone and Finish. This has to be presented to the customer in a simple easy to follow product detail page.
The website is also required to serve the B2B and B2C market. Retail sales on the site are attributed to local retailers. The site has to calculate the rebate to the local retailer of the online sales.
Order fulfillment was delayed so as to verify payments for fraud scoring. Multicurrency sales have to be streamed into multi-currency bank accounts.
Project Details
PROJECT TYPE
Ecommerce Redesign and Integration