Before and After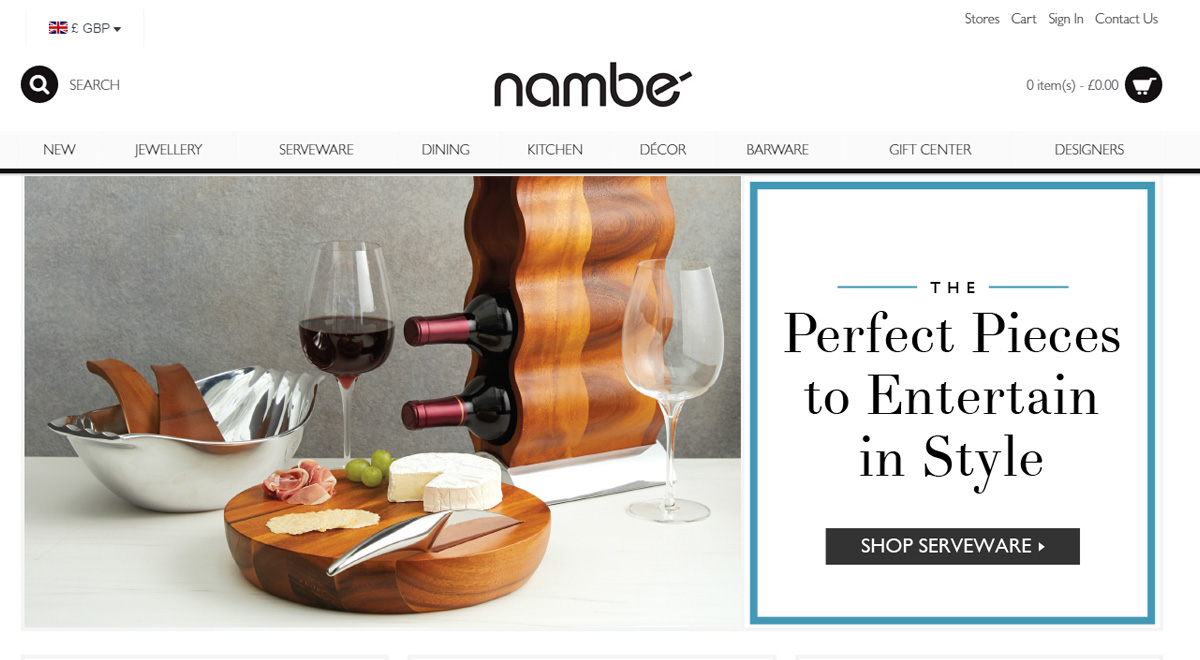 Delivered a comprehensive, user friendly professional website.
Having chosen Willows Consulting to deliver our E-Com website, Nambé are delighted with the results. Thanks to Willows, we have achieved our goal of going 'live' within our demanding time frame and budgetary expectations.

Willows knowledge of the eCommerce industry, the excellent customer service, exceptional response time and service delivery, has been outstanding.

The team at Willows, Sean, Patrick and Chris, have delivered a comprehensive, user friendly professional website. Willows delivers ongoing support and training, to implement changes and content updates, which enables us to keep ahead of our competitors.

Their knowledge and expertise, has been invaluable to Nambé, and we would have no hesitation in highly recommending Willow's to those that require a complete web service.
Nambe, USA.
Clean easy to use website, that will compliment the excellent design standards of the product on offer.
The ecommerce site has to integrate with existing systems so as to make the purchase fulfilment process seamless.
The customer experience has to be top class from a UX and ease of use point of view on mobile and desktop.
A B2B element to the site where trade customers can also make purchase orders from the site using the same interface as the public but receiving trade prices. The B2B orders have to go through a different fulfillment process.
Project Details
PROJECT TYPE
Ecommerce Redesign and Integration