Before and After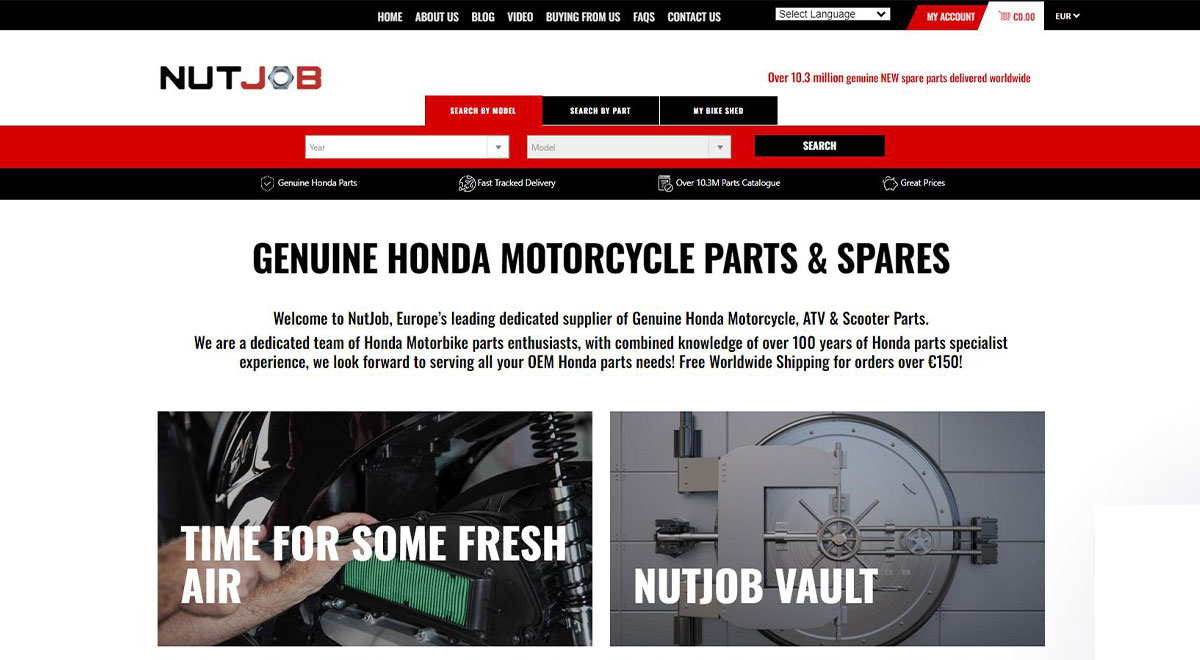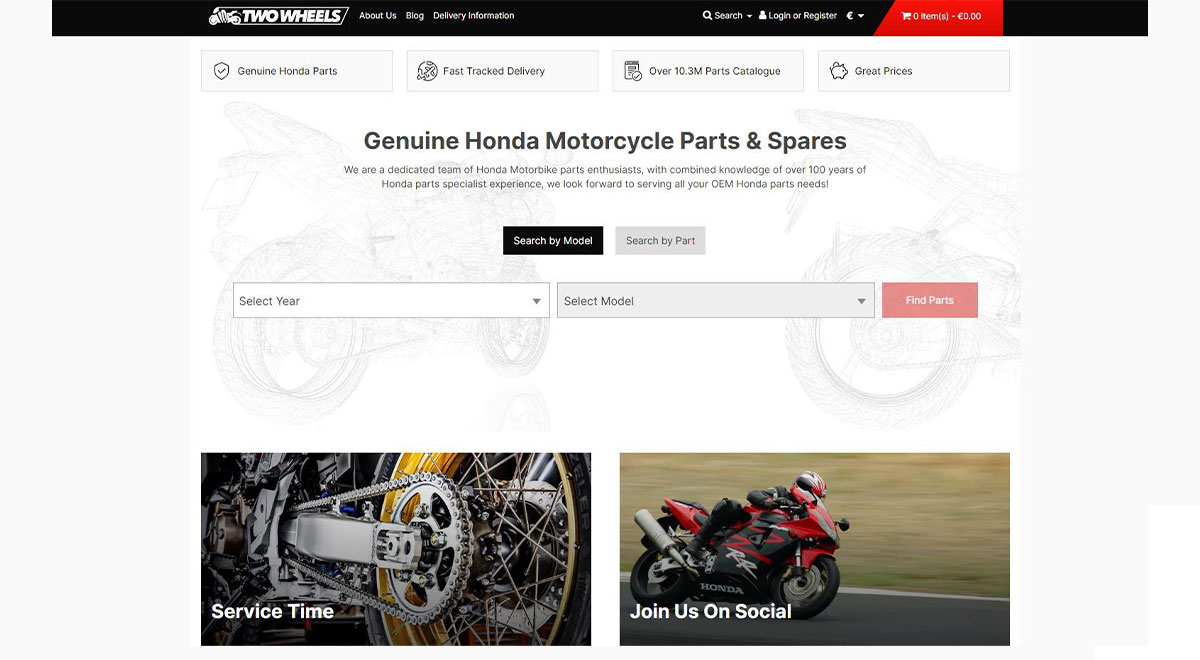 Honda Motorbike Parts
Honda Motorbike parts.
Initial customer requirement was they could not list their product on Google Shopping.
We redeveloped their whole parts database and optimized it bringing it from 7 million to 147 k parts.
The customer experience has to be top class from a UX and ease of use point of view on mobile mostly then tablet and then on desktop.
The product setup is complex with all products having a schematic and a reference on this schematic.  This has to be presented to the customer in a simple easy to follow product detail page.
The website is built to spin out multi stores for resellers in the UK France and Germany.
Shipping and stock levels are handled in a multi-warehouse setup.
Order fulfillment is via An Post/Scurri, and DPD via custom plugins.
Project Details
CLIENT
Honda Motorbike Parts
PROJECT TYPE
Ecommerce Redesign and Integration