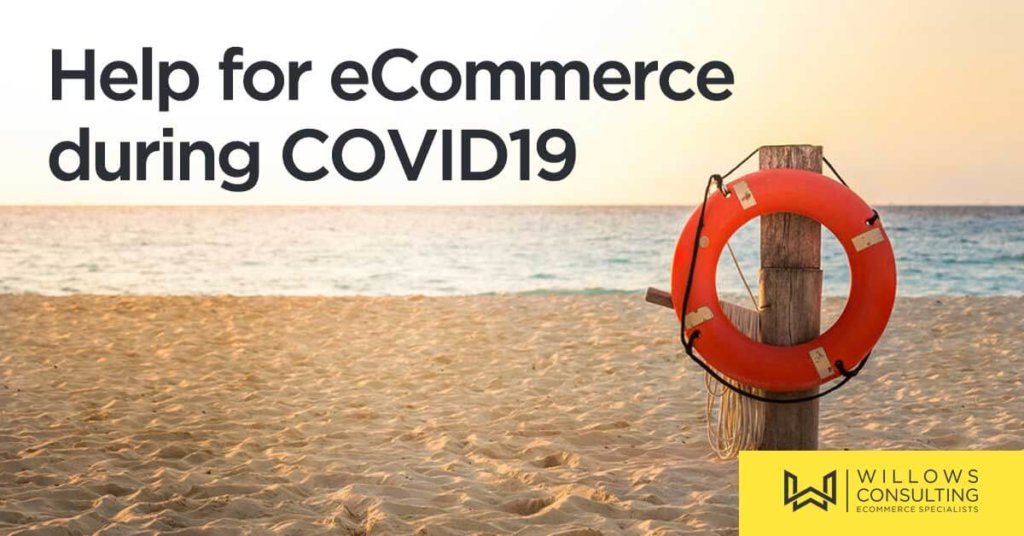 A list of  Supports For Ecommerce Business During Covid.
It is an ideal time to either add ecommerce or brush up your ecommerce offering. You will never ( hopefully ) have time like this again at your disposal.
Here is a quick list of supports available to Irish businesses.
LEO Trading Online Vouchers, TOV for short ( €2500 matched funding 50% ) ( link )

09/04/2020 Update 2nd TOV grants of 90% funded €2500 are now available. That is you pay €250 and get a €2250 grant. You can get this even if you have received a TOV grant before.

LEO Optimise Funds (  link )
LEO Business Continunity Funding ( link )
Enterprise Ireland Grants ( link )
EI Grant of up to €40k to develop ecommerce ( link )
Micro Finance Ireland Loans from €5k – €50k ( link )
Commercial Rates Relief ( link )

Strategic Banking Corporation of Ireland (SBCI) has brought to market the new "Covid-19 Working Capital Loan Scheme

€50k+ ( link )
Government supports for businesses who have laid off staff. ( link for Dole Assistance) ( link for Wages Assistance )
Government supports for business who have suffered a 25% drop in Turn Over. ( link )
Government list of complete assistance available ( link )
Early Payment of R+D Credits ( link )
Google AdWords Credits ( link )
Facebook Funds /  Grants  ( link )
LinkedIn Free Job Posting for Critical Staff ( link )
Free ecommerce consultancy and advice from the eCommerce Association of Ireland ( link )
Paypal

Waived Fees on chargebacks covering March-30th - April-30th

Extending seller protection to cover digital goods, starting April 13th

Extended Customer Dispute Period up to 20 days to respond up to April 30th

Sage50 users :  50ecom.com ( instant ecommerce linked to sage50 UK/IE edition ) are offering 75% discount on B2B&B2C Plan ( Code :  HELPMYBUSINESS ) ( link ) Eligible for LEO TOV grants.
If you are offering support to put businesses online or funding or discounts please email these and we will add them.
All the grants above can be used for the development of ecommerce so what is stopping you, the government is willing to pay for it !
Call Us on 01 5242100 for a free 30 minute consultation.
Last updated   20/04/2020 @  21:40